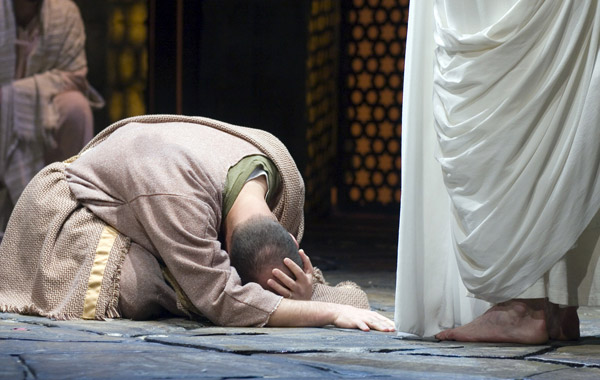 As He sat down to teach and His disciples came to Him, the Savior spoke of the singular characteristic found in those who are truly blessed.
Blessed are the poor in spirit, Blessed are those who mourn, Blessed are the meek, Blessed are those who hunger and thirst for righteousness.
The blessed are those who surrender to the Savior. Those who do not continue to save their own lives.
His message was clear and mighty to turn away all those who would seek their own. The proud would have no part with Him.
Whoever loses his life for my sake will find it
said the master.
Self Denial is the only adequate response to the knowledge of self sin. The message of Jesus takes me to the place where I must lay down my life because my life is worthless without Him. My sin and my shame has ruined everything about me. I must no longer let this sinful one rule, lead or otherwise reign. Self Denial is the understanding that I must no longer rule and that only His rule is supreme. My desires are my very destruction for they lead me astray and deceive me to destroy myself. Surrender to His desire for me is what must rule and restore hope within me. His is my great good and there is no other good besides Him.
A man who will not deny himself cannot take the first step towards Jesus, the savior of the world.