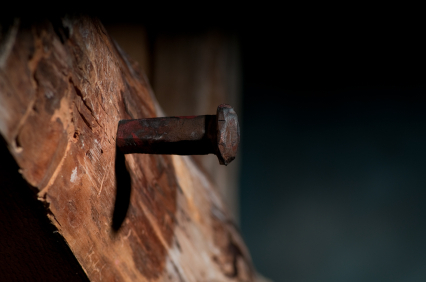 There is no Jesus without the cross.
Any man who will come after me must take up his own cross.
With these words Jesus made the plan of salvation clear. No one can know Jesus apart from the cross.
The cross has much meaning and stands at the very center of the call to any man to follow Jesus. Self-denial is the first and constant step, but is simply not enough. There must be a complete surrender that requires the cross in all of it's complete splendor. Death to self is impossible without this cross. It alone points us to see our very need of Jesus.
The Cross represents the work of God made complete. It represents the payment for all my shortcomings and sins, past, present and future, simultaneously showing me my need to REPENT and BELIEVE. The Cross if Jesus Christ is where I see God laying down His life for me so that I may have true life.
JOHN 3:16-18 For God so loved the world, that he gave his only Son, that whoever believes in him should not perish but have eternal life. For God did not send his Son into the world to condemn the world, but in order that the world might be saved through him. Whoever believes in him is not condemned, but whoever does not believe is condemned already, because he has not believed in the name of the only Son of God.
REPENT
Repentance is the turning from ones own ideas of how a good life is lived, acknowledging it as sin, and coming to the knowledge that only the life Jesus lived was acceptable to God. All my good deeds are unacceptable to God, because all of them are a direct rejection of the Perfect one Jesus. I must recognize and agree with God that I have utterly failed, rejecting my sin.
BELIEVE
Belief is the flip side of repentance. It is the vehicle by which we repent. No man can turn from his sin unless he first see his condition. Faith opens our eyes and shows us two primary things: My sin and His perfect holiness. Here in is where the interchange takes place. I turn to God in repentance and faith, and he pays for my sin with His death and gives me everlasting life.
This is what the cross represents: It is where I turn and believe